Roofing - Siding - Windows - Remodeling
In need of some home improvements? AC Roof Masters can service your home repair needs, Since 1986 we have been building strong relationships with the residents of North Georgia. Give us a call today and get your project started.
Since 1986 AC Roof Masters & Contract Services has built a strong reputation throughout all of North Georgia and Southeastern Tennessee as an outstanding company that holds the highest standards in workmanship and customer service. Our reputation is made possible by our team of well-mannered, respectful, and responsible staff members that are committed to teamwork and communication with our clients. We offer Vinyl Siding, Residential Roofing, Commercial Roofing, Remodeling, and more.
With this in mind and all the other great things that we have to offer, please be 100% confident that when entrusting your biggest investment to AC Roof Masters & Contract Services, you will receive the craftsmanship and performance that has made us an outstanding member of the Georgia Better Business Bureau, with no complaints.
We Proudly Carry
• GAF Building Products
• Owens Corning Building Products
• Xteria Building Products
• Royal Building Products
• Lansing Building Products
• Apex Metals
• ABC Supply Co.
• Certain Teed Building Products
• IKO Roofing Products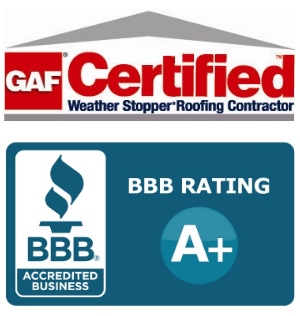 OUR PARTNERS
AC Roof Masters has partnered with some of the best suppliers on the market, We strive to have the best products to work with, as well as establishing solid relationships with our suppliers so we can give you the best prices.